---
interihotel's Interiors Living Lab initiative features cutting-edge technology that allows virtual visits to the Concept Rooms; two remotely connected users can meet and interact in the same virtual space by way of hologram.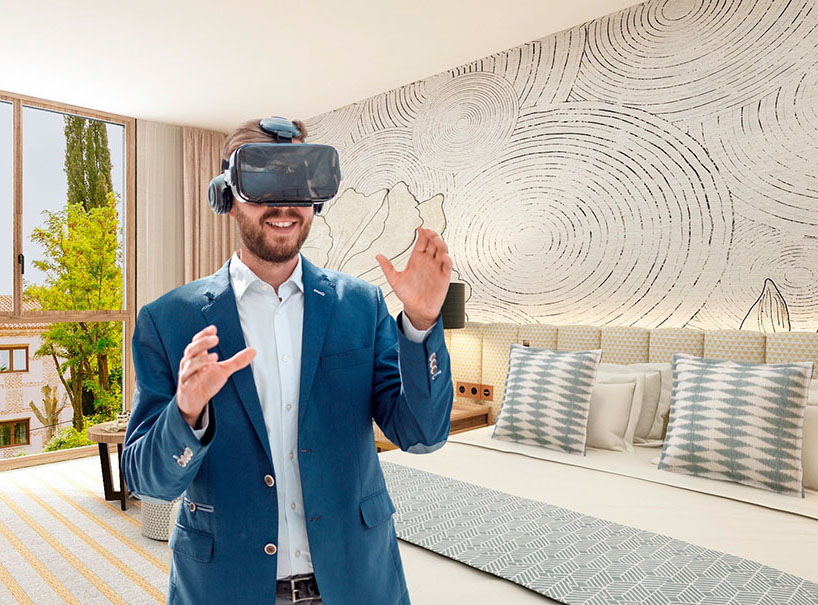 Sign up to be part of the community that
defines hotel interior design

The last edition of interihotel was especially noteworthy thanks to the creation of the Concept Rooms, a pioneering initiative in the contract-hospitality sector. Now, from November 24 to 26, this prominent event in the hotel world will take things one step further: interihotel will demonstrate its commitment to the application of the most advanced technological solutions in hotels. The results are sure to impress and amaze visitors, while providing them with access to various spaces designed by interior designers. 
These Concept Rooms, or hotel spaces, were created for interihotel by four prestigious creative interior design studios ―Wilson Associates, Cuarto Interior, Lagranja Design, and Patrick Genard & Asociados― and in collaboration with four hotel chains ―NH Hotel Group, Guitart Hotels, Le Meridien Ra Beach, and Castilla Termal Hoteles. These spaces will put new hotel concepts on full display, while reflecting the trends associated with new traveler and consumer profiles and providing examples of future hotel business models.
After the positive reception for this innovative initiative presented last February during the digital edition of "The caring edition", interihotel has decided to go even further by offering a revolutionary technology: the I2CAT HoloMIT solution. This technology will allow 3D holoconferences to be held with multiple participants, providing a high level of detail with respect to both capture and real object visualization. This is accomplished by providing the event with a VR technology that allows attendees to conduct virtual visits, thanks to virtual reality glasses that immerse the user, placing him or her in a hotel room set within one of four distinct virtual environments.
This allows the user to move around the room and, at the same time, to interact with other attendees by way of a realistic (volumetric) representation provided by the cameras that are part of the phygital holoportation system or in 2D format, with remote access via images captured by webcam. This demonstration will allow users to move about the environment and interact with other attendees, using gestures, movements and voice. Furthermore, those who are not participating directly in the experience will still be able to see what is happening within this virtual reality environment, thanks to a large LED screen that displays the holograms of the participants.
Visit our web page and our social networks (Instagram, Twitter and Facebook) and don't miss out on a single detail from "The caring edition". 
---