The Concept Rooms at Interihotel, which will be held in Barcelona from October 18 to 20, are an initiative of the Interiors Living Lab, an effort by AMBIT aimed at researching how interior design and design impact people's emotions and behavior. Visitors will have the opportunity to explore these spaces over the course of the 3-day event. The goal is to gain new knowledge about how interior design can respond to the needs of new customer profiles and, therefore, project how hospitality spaces will look for new travelers and users in the future.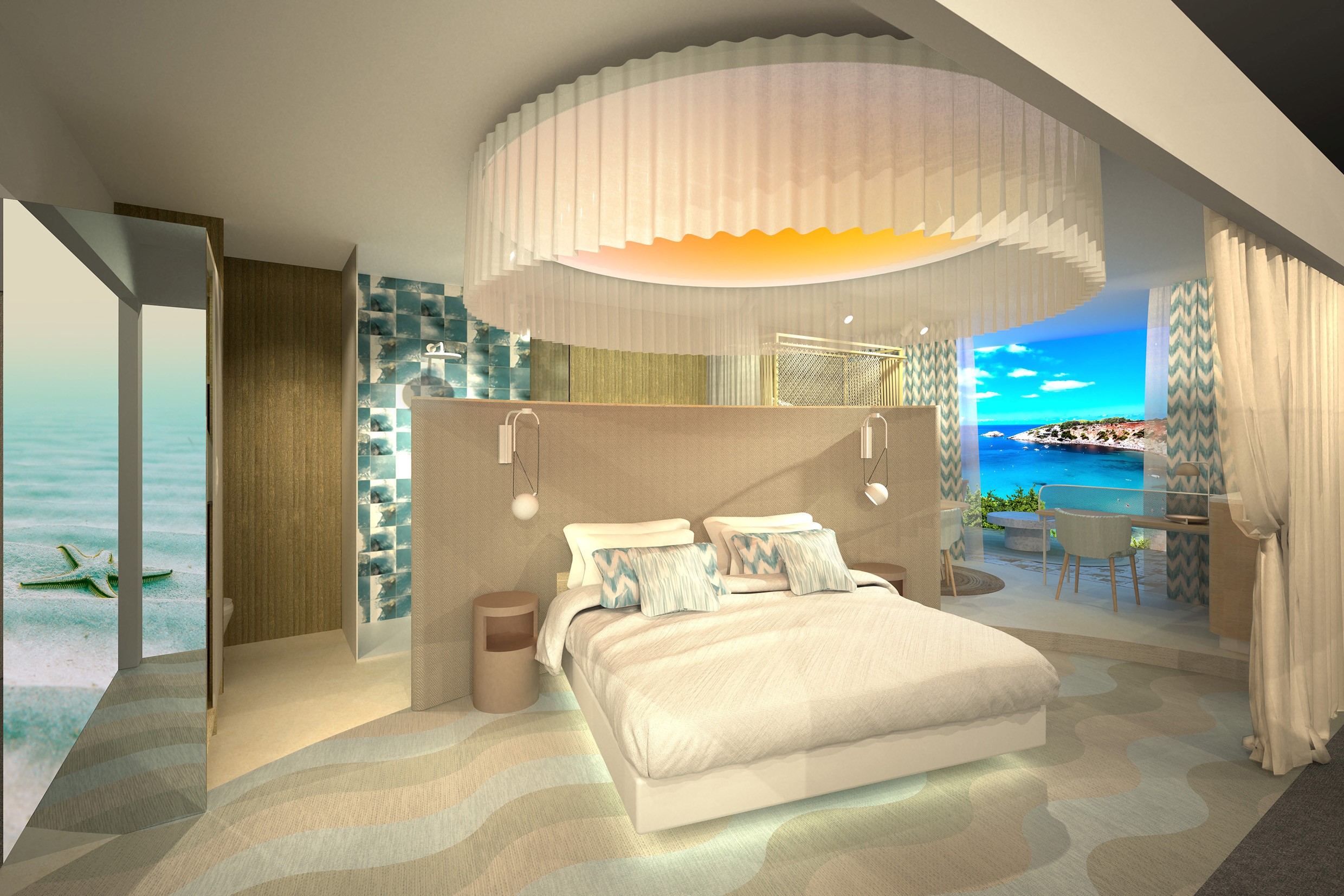 The Concept Room VITALITY HAVEN, designed by Capella-García Arquitectura and inspired by Senator Hotels & Resorts, is conceived as an innovative space composed of warm textures and materials reminiscent of a Mediterranean cove. Designed for user customization, it offers different environments depending on whether it is used during the day or at night. A total of 21 exhibitor brands in the upcoming edition of Interihotel have contributed their products to help create this temporary home.


The ECO-JIN Concept Restaurant, designed by Francesc Rifé Studio and inspired by UDON, aims to adapt to the oriental essence of the restaurant chain by using elements and materials associated with home decor, such as Venetian blinds, wood, and textiles. This creates a cozy and discreet atmosphere that seeks to convince users of the possibilities offered by tradition. In this case, 8 exhibitors from interihotel BCN23 have contributed products.
Both the studios and the chains have highlighted the challenge and creative stimulation that their participation in interihotel has provided.
interihotel visitors will also be able to enjoy an immersive virtual experience that allows them to visit five different Concept Rooms and interact with other users through holographic virtual reality.

The interihotel team wishes to express special thanks for the collaboration of Fama Solutions in the production of both concept rooms, in which exhibitor brands have also participated by lending their products: Artemide, Bassols 1790, Bolon, Calma, Casual, Ceilica, Decosan, Doccia Group, EcoCero, Fama Solutions, Finsa, Gancedo, Jung, Kave Home, Luxcambra, Novolux Lighting, Peronda, Porcelanosa Grupo, Riel Chyc, Rols, Tres Grifería, Smart & Zennio.