---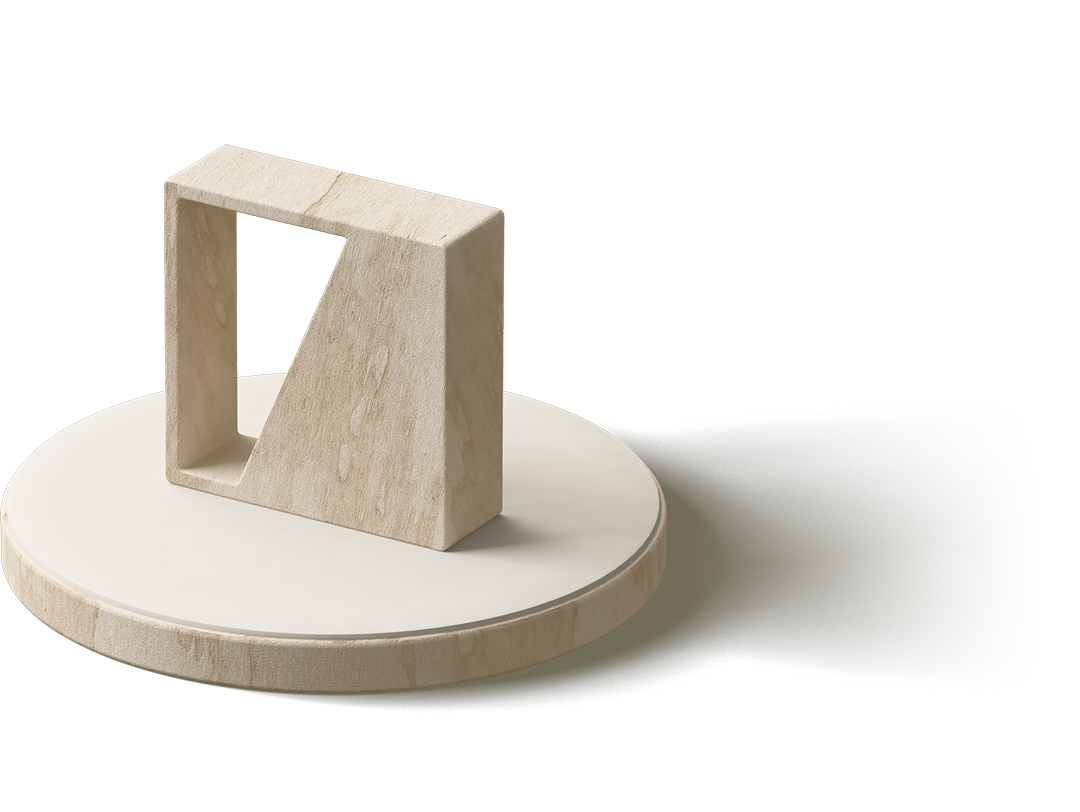 Hospitality: welcoming and vocation of service
The concept of hospitality is precisely what defines the next edition of interihotel, the most relevant interior design event in Europe, which shall resume its in-person face-to-face format at the end of 2021, complying with all the safety measures recommended by health authorities. And while we have experienced many changes, the spirit and aim of the event remains the same: to bring together professionals and brands from over 20 countries, trendsetters in hotel interior design. These trendsetters are breaking paths which reflect our awareness of society's urgent need and desire to shift towards sustainability. And so, we aim to lay the foundations for a sector that will focus on the experience of guests and clients while ensuring a minimum impact on the environment.
---
The edition that focuses on attention, care, and well-being
After nine editions and thousands of visitors - buyers and influencers - attending each edition, interihotel has established itself as a real opportunity to forge closer ties between brands, hotel companies and professionals in the sector. The proof is in the more than 1000 hospitality projects that have resulted from each edition.
The slogan for this year's event is "The caring edition", and from November 24th to the 26th, the fair will bring one hundred leading brands with international projection together in Barcelona, ​​a city to which we feel close ties, because of its Mediterranean culture: welcoming and respectful, and defined by the desire to protect not only people, but also the spaces and environments we inhabit. Thus, "The caring edition" will center on five principal themes: the power of concept, humanistic technology, our planet, well-being, and social purpose.
The hub of activity will be the Barcelona International Convention Center (CCIB), which, following a completely digital edition, is prepared to welcome an event that returns to its origins... by looking to the future. A future that involves placing the physical and emotional well-being of people at the heart of interior design projects for hotel and restaurant spaces.
And speaking of our near future, registration for those wishing to participate as exhibitors in this next edition of interihotel is still open to the brands and suppliers that define today's hotel interior design. All the information can be found in the exhibitors area of ​​our website.
Interactive experiences that inspire
In addition to serving as a showroom for companies that provide comprehensive equipment for contract projects that operate all over the world and for manufacturers and publishers of all kinds of products for hotel and restaurant interior design (furniture, lighting, textiles, flooring, etc.), the next edition of interihotel will offer visitors unique experiences involving carefully prepared sets, so that they may learn more about the latest trends as they are being applied to hotel spaces.
We are aware that for the experts in our sector there is no creative project that does not hearken back to a previous work of inspiration that reflects the ideas, values ​​and feelings of each space in order to achieve a coherent design among all the elements of which it is comprised. This is why, at interihotel, we promise to speak in the same language. Interior designers, managers of independent hotels and hotel chains and all contract professionals who visit the event will have various instruments available to them as part of a space dedicated to innovation and inspiration and designed to connect trends, technology and people: the interiors living lab. Using large format mood boards, interihotel will display trends that respond to the idea that today's travelers are the ones defining the hotels to come. These showcase spaces, interpreted by four prestigious architecture and interior design studios, shall display the spirit of the event and provide examples of new concepts for four different lifestyles.
---
Networking, workshops and awards
Interihotel, promoted by CENFIM Furnishings Cluster, represents the annual meeting place for the contract-hospitality sector and offers an environment designed to facilitate the B2B relationship between architecture and interior design professionals, developers and investors, hotel managers, distributors and product brands. And it does so not only by creating meeting spaces, but also by scheduling workshops that allow attendees to hone their professional skills, in addition to conferences and round table discussions with international speakers.
In short, it proposes a space that facilitates relationship and network building between brands, influencers and promoters, thanks to a hybrid environment that combines face-to-face and virtual activities, allowing professionals who cannot attend in person to still make this date with the leading brands of the sector.
Among the activities designed to generate synergies between influencers and buyers in the contract-hospitality sector, interihotel assumes the international mission of bringing together buyers, hotel chains and prestigious top-level interior design and architecture studios from the United Kingdom, Mexico and the United States. This event is part of the European project wellianceHOSPITALITY, led by CENFIM.
The event organizers will announce several awards, recognizing the most innovative product for hotel interior design, the best interior design at interihotel, and the best hotel project, in addition to recognizing and honoring one professional for his or her career in the hospitality design sector.
We invite you to follow all the news of the event on the interihotel website and on our social networks: Twitter, Facebook e Instagram.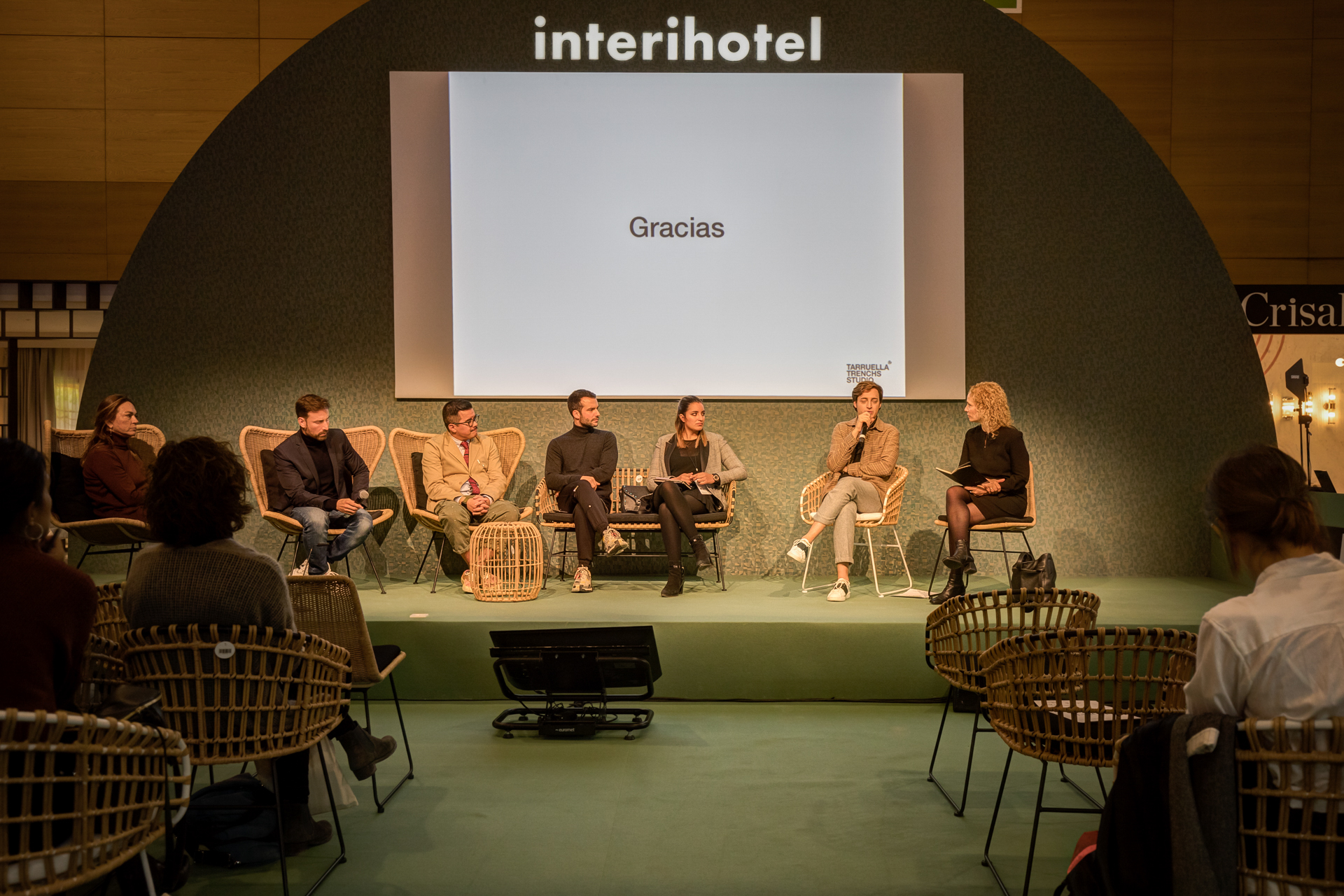 Sign up to be part of the community that defines hotel interior design.