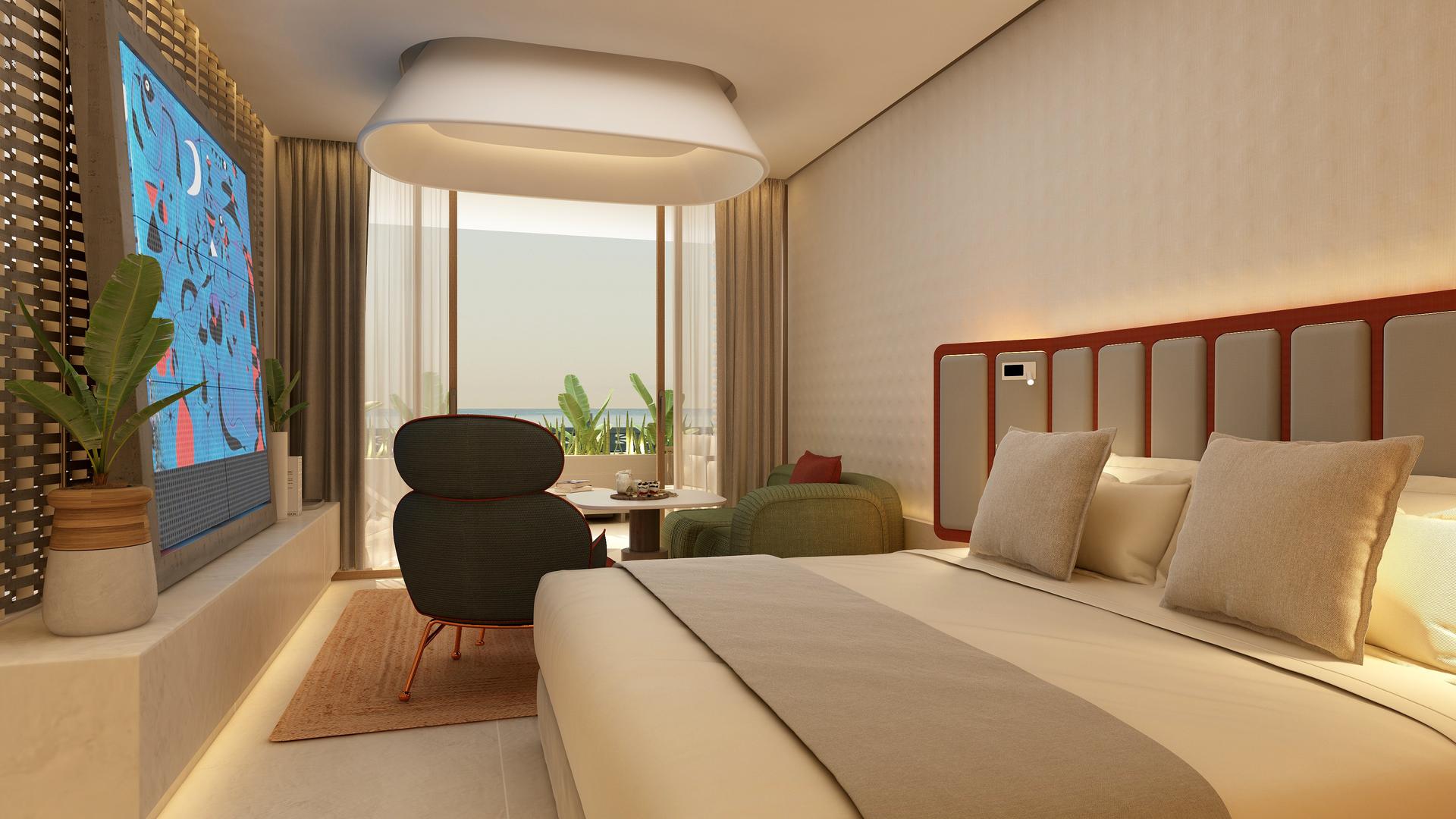 Author

In 2002, Lagranja design studio was founded in Barcelona. Later. it would expand to include new partners in Hong Kong, Singapore and Istanbul, all working on product design and interior design projects. Over this period, Gerard has combined his professional activity with international teaching and conferences.
Established in 2002, Lagranja is a multidisciplinary design studio that focuses its talent primarily on creating interiors and products. After almost 18 years, the Lagranja team remains passionate and consistent with its core ideology: introducing design as a tool for companies and brands.
---
The challenge
Le Méridien Ra Beach Hotel & Spa is a 5-star GL hotel located on the Costa Daurada, 40 minutes from Barcelona, sheltered, and with its own microclimate: 330 days of sun a year. The building in which this Concept Room is located is part of an old sanctuary that was restored and converted into a 144-room hotel featuring one of the largest spas in Spain. 
The main concepts that have inspired the design of the room are the following:
Field-Sea-Sky. Inspired by the land in which it is located, it strives to attain a sense of warmth and comfort; its palette consists of natural and warm tones, predominantly ocher tones of greens and blues, and features wood and natural fiber textures (cotton, linen, wool).
Technology-Humanized. The use of technology to enhance comfort and luxury. It should function as a portal that offers a personalized experience, without becoming a mere technical experience.
Re-energize. The creation of an environment that inspires and promotes rest and relaxation, allowing for a reboot in energy and creativity. This is achieved through the use of artistic and literary elements and missives, over the course of the day, designed to facilitate our reactivation. Special attention is paid to lighting and acoustic isolation, lending an effect that can be called the "oasis of inspiration"..
Timeless. Furniture in a timeless-chic style which integrates comfort and design into a timeless environment that is neither modern nor classic… eternally chic!
Hedonist. Special attention is given to the more intimate spaces, domain of the "I". This design promotes a distribution that ensures adequate privacy for the people who share the room and includes large mirrors, magnifying mirrors and bathroom lighting.
Eco-conscious solutions. The aim is to promote environmental sustainability among and for customers. The most rational use of natural resources.
---
Target
A global traveler concerned with his well-being, he enjoys the finer things in life and is quite environmentally conscious.
He is especially keen on the temperate climes of southern Europe, and he enjoys good food and exploring local customs and resources. He represents a clientele that travels but prefer not to move about constantly during a stay. He considers the hotel his base of operations, and it is from there that he plans his various getaways. He doesn't like to feel as if he were just "passing through", rather he wants to have his own place and a sense of stability. He wants to get to know the local area well and even get to know the employees and build relationships during his stay. This is the type of person who plans a trip in advance and may stay anywhere from 1 to 3 months. This is a traveler who has a greater need of space and wishes to feel at home.