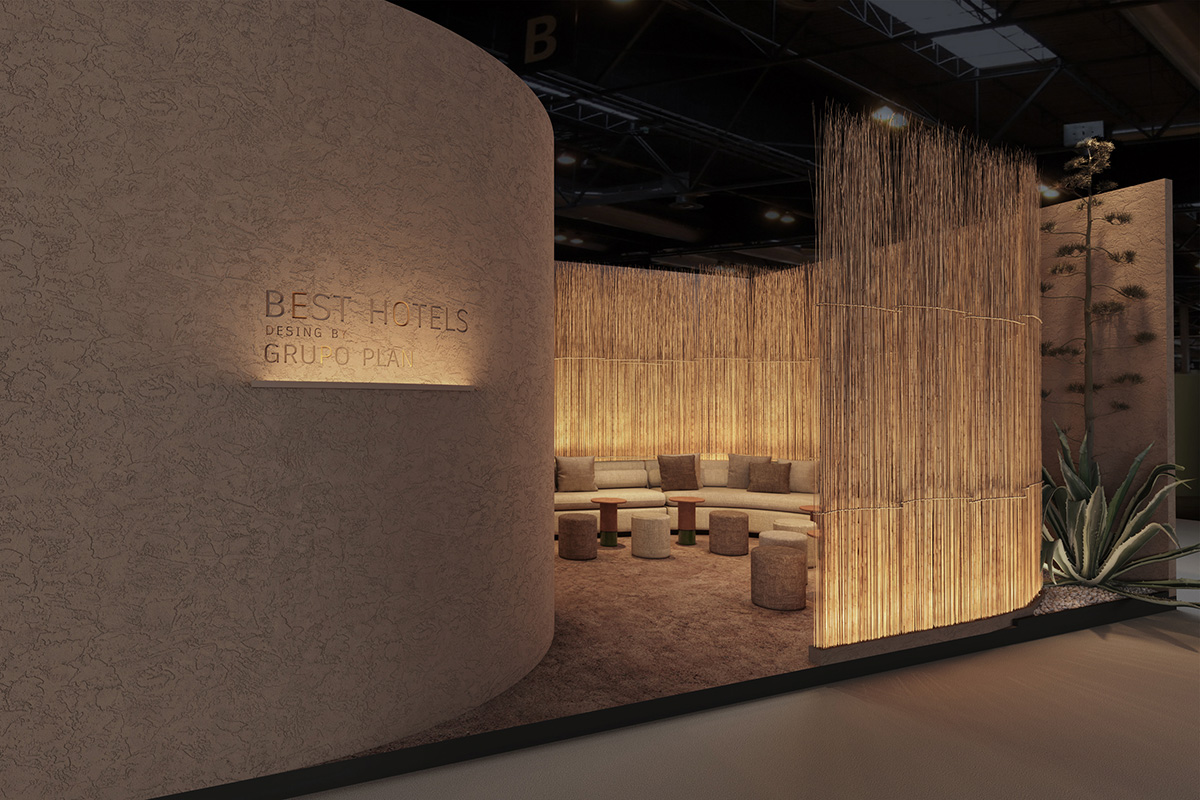 Author

Grupo Plan is the leading company in comprehensive technical services specialising in the hotel sector, with a portfolio of more than 250 projects and more than 70 specialised technicians.
They design, plan, build and equip hotels. 
What sets Grupo Plan apart from other companies is that they are hoteliers in the mind of a technician; they know how a hotel should function efficiently from a practical and operational point of view, and this is applied in the designs and construction controls.
---
Nature & Family
The concept of the Nature & Family Concept Room is based on the study of the profile of the chosen guest, as well as the environment in which the hotel that houses the space is located. Millennial parents are looking to disconnect and rest in a sustainable environment, understanding travel as a way of offering a complete experience to their children in a space of respect and learning.
The Concept Room is located in Almería, a place with great contrasts in terms of landscape and tourism. The Poniente area, where the economic activity of the plastic sea takes place, and the Levante area with the Cabo de Gata Natural Park, with a protected environment that favours the conservation of the landscape. 
This unique bar becomes a meeting point for learning through the senses about the native landscape of the natural park. Through local culture, crafts and vernacular architecture as a basis for sustainable tourism, in contrast, a sustainable model of cultivation and creation of experiences focused on ecological awareness is proposed.
The design represents desert landscapes -made to inspire-, traditional architecture -made to last-, involved and responsible tourism -made to transcend-, local craftsmanship -made by hand-, as well as hydroponic crops and green sculptures -made to evolve-
---
Collaborating brands